Watercolor and Acrylic Artist Kathryn Bourbonniere is a professional artist and art teacher in Edmonton, Alberta. She has a Master's in Art Education from Eastern Michigan University and taught botanical illustration and landscape art at the Royal Botanical Gardens in Burlington, Ontario for 17 years.
She now lives in Edmonton, Alberta and participates in regular painting retreats.
The Blooms Gallery showcases a series of close-up watercolor botanical paintings.
These paintings were displayed in a solo show at the Royal Botanical Gardens.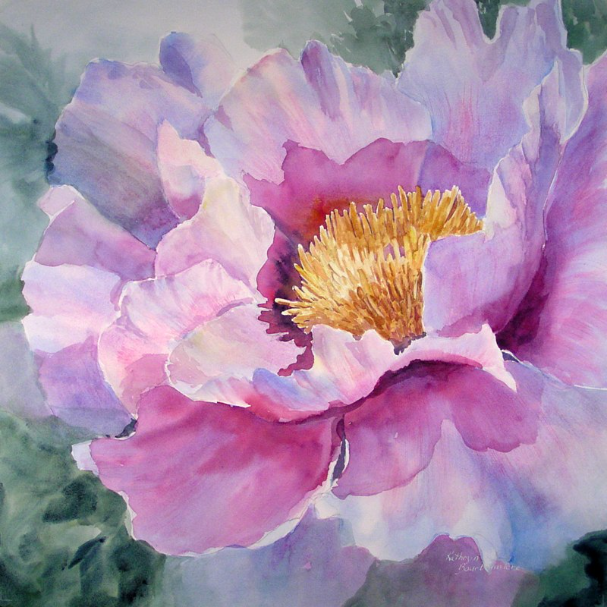 The Angel Whispers collection is a set of large-scale acrylic paintings which reveal the unseen but ever-present angels around us.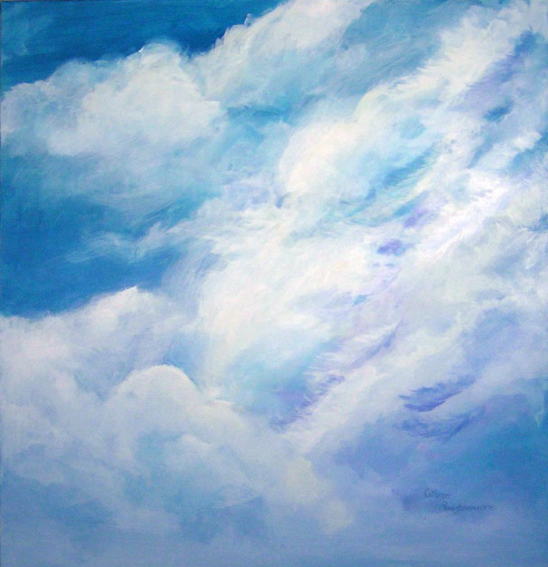 This is a collection of Kathryn's most recent works, many of them explorations of light behind trees which expresses the sublime nature of the divine presence everywhere.